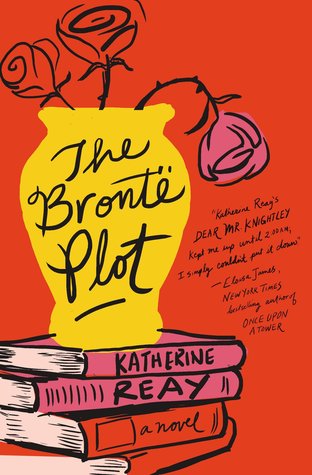 This book was released on November 3, 2015. I received a copy through NetGalley.
Lucy loves her job. She has always loved books and reading, particularly classics, and working in an antique store for an interior decorator and being in charge of the old books is a dream come true.
One day a man, James, comes in looking for a gift for his grandmother. Lucy quickly hand-sells an old copy of Jane Eyre to him, with a special inscription from previous owners. Except what she doesn't tell him is that she wrote it herself.
She and James get closer and she makes friends with his grandmother Helen, who shares her love of old books. But everything blows up in her face when James realizes that she defaces books to add value. Their story doesn't end there. Helen invites her on a trip to London as an antiques consultant, and a partner in crime. She knows something about Lucy's family that has never been told.
On their whirlwind trip, Lucy comes to terms with who her family really is and if she wants to follow in their footsteps. She hates that she's already on her way, with her fake inscriptions and her way of strong-arming people into doing what she wants. It takes a visit from someone in her past for it all to make sense and Lucy to realize that she needs to make everything right.
While the Bronte sisters and other famous literary figures play a background role and provide the setting, this book is really about self-reflection. Lucy has to face reality and stop living so much in books, but also realize what lessons the books were trying to teach her.