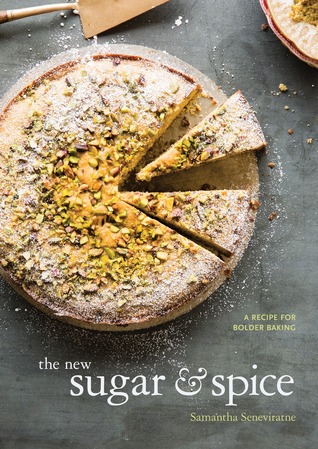 This book will be released on September 8, 2015. I received a copy through NetGalley.
If you like to bake, you will love this book. Besides being a normal cookbook, each section focuses on a specific spice, but not just the normal ones. Along with sections on vanilla, cinnamon, nutmeg and ginger, there are also recipes using things such as peppercorn, chile, cardamom and savory herbs, such as bay leaves and saffron.
Each section gives information about the spice along with a story from the author. If you're a little bit tired of banana bread and chocolate chip cookies (though who could be tired of those?) this book will show you some out-of-the-box spice combinations and ideas. Also, my personal favorite aspect, it gives you recipes to try out spices you have never used before.
This weekend I hope to make something from the book, Buttery Shortbread with Coffee and Cardamom. I've never cooked with cardamom before, so I'm very excited to try this shortbread. Edit: my shortbread post is here!
This book has beautiful pictures and loads of recipes for a baker to try out. Definitely pick this one up and take a look if you get the chance.